---
WELCOME TO
Strogili Traditional Houses
Oia Santorini Apartments Hotel & Studios – Santorini Accommodation
Dive deep into the heart of Oia, Santorini. At Strogili Traditional Houses, each moment transcends an ordinary stay, letting you touch the soul of this iconic haven. Here, warm hospitality, timeless Cycladic architecture, and vistas that steal your breath converge, setting us apart as a gem among the hotels in Oia Santorini.
Bespoke Retreats Crafted for You
With your satisfaction as our compass, we've meticulously curated 11 distinctive accommodation options. Be it the mystical charm of our cave villas, the rich authenticity of our traditional studios, or the lavish embrace of our superior rooms, Strogili provides a haven meticulously molded to your desires.
Forge Memories That Echo Eternally
Greet each dawn with genuine warmth from our dedicated staff. Bask in the tranquility, luxuriate in unmatched amenities, and etch moments that time won't dare erase. In the embrace of magnificent Oia, Strogili Traditional Houses stands not just as a hotel, but as the pulse of your Santorini dream.
CHOOSE YOUR DREAM STAY
ACCOMMODATION
TRADITIONAL HOUSES - OIA SANTORINI
Awaken to a world where every corner is a blend of modern elegance enveloped in Oia's authentic allure. At Strogili, the soul of the Cyclades meets contemporary comfort, presenting a tableau of experiences waiting to be unfurled.
EXPLORE

ALL OUR ACCOMMODATION CHOICES
Indulge in the harmonious blend of traditional Cycladic grace and contemporary comfort with our Superior Rooms. Every corner is a silent testament to Oia's enchanting charm. ...
2 Persons
1 Double Bed
Caldera View
25 sq. m.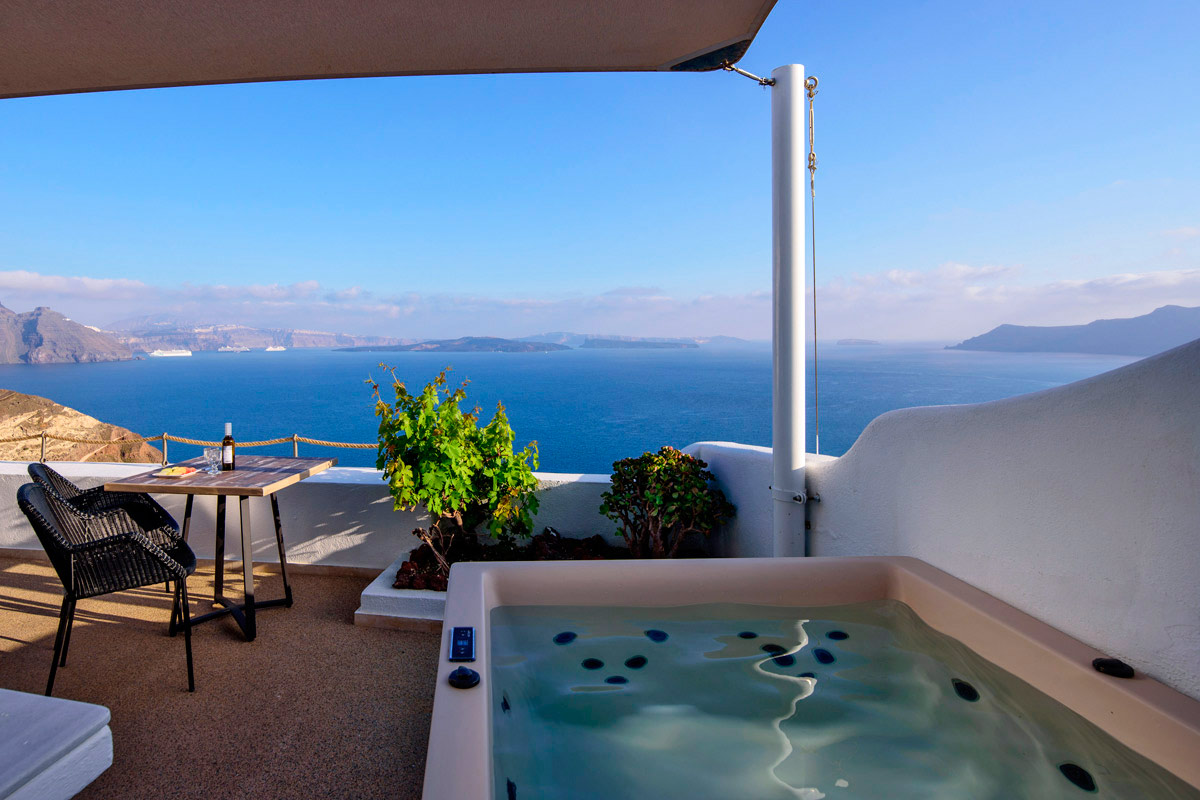 For couples who cherish romance or yearn to rekindle its fervor, our Deluxe Cave Room emerges as a sanctuary of passion and and intimacy. Painted in hues of pristine white, it radiates a serenity that amplifies the ease and liberty you crave on your getaway. ...
2 Persons
1 Double Bed
Caldera View
30 sq. m.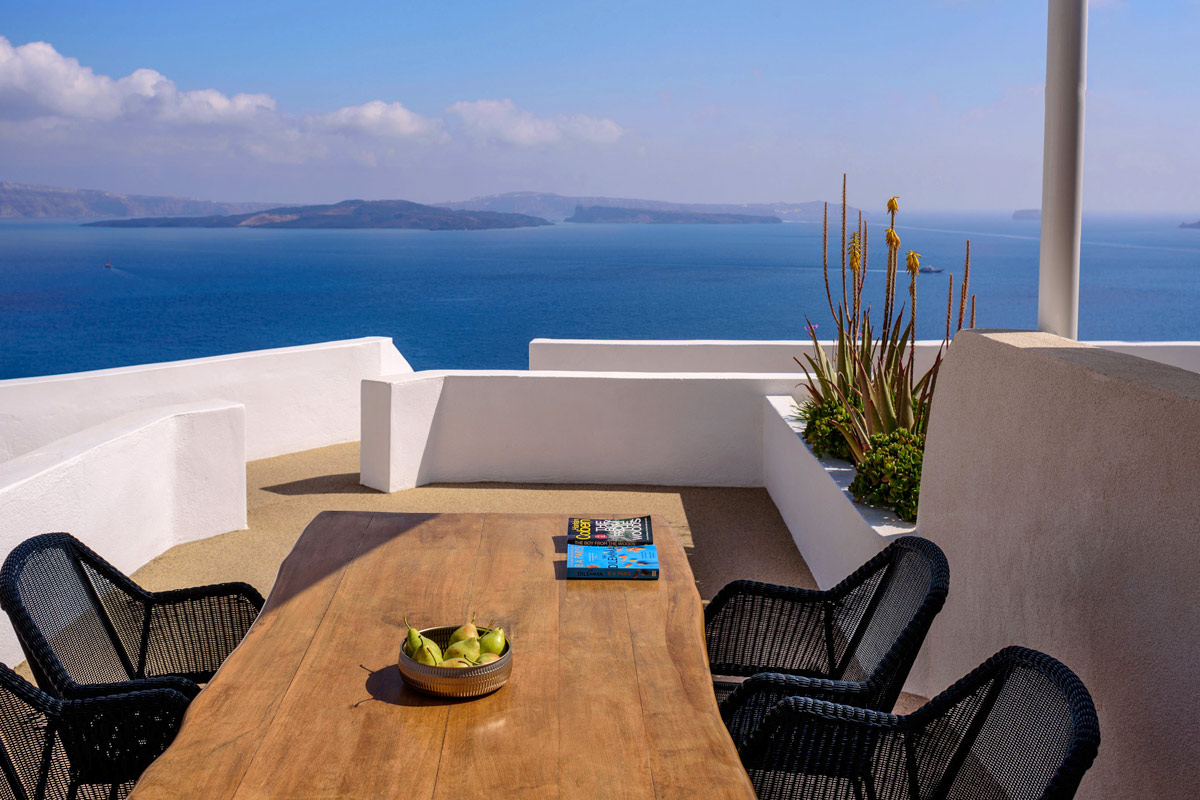 Nestled within the heart of Strogili Traditional Houses, our Two-Bedroom Family Cave Villa stands as a testament to Santorini's eternal charm. Crafted with meticulous precision, every nook and cranny, from its artful decor to its distinct arches, narrates tales of Santorini's illustrious heritage. ...
2-5 Persons
2 Double Beds & 1 Single Bed
Caldera View
60 sq. m.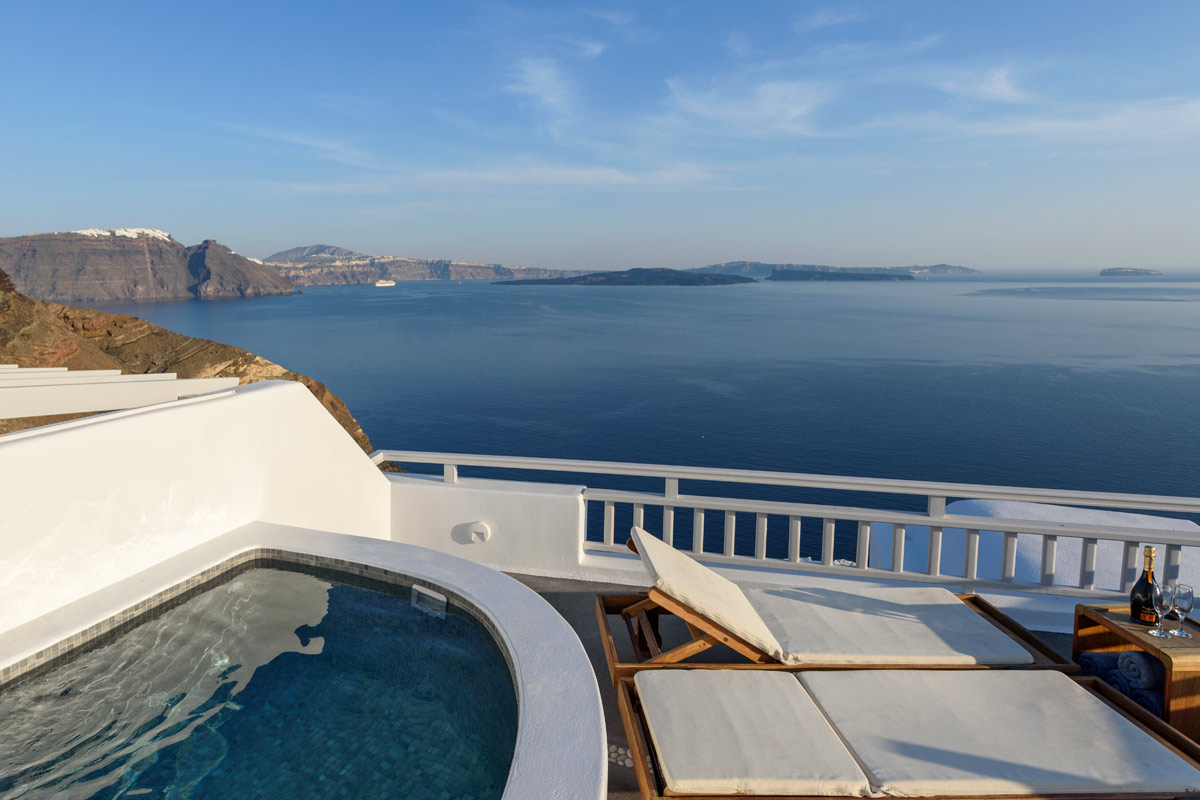 Tucked away in Oia's scenic embrace, our villa invites you into an intimate haven crafted with love and luxury . Our villa perfectly balances utility with sophistication, providing an ambiance you'd only dream of. ...
2-4 Persons
1 Double Bed & 2 Single Beds
Caldera View
45 sq. m.
EXPLORE ALL OUR ACCOMMODATION CHOICES
POOLSIDE BLISS UNVEILED
Unfold Our Premium Facilities & Amenities
---
Relish the peace by our pool, mesmerizing panoramas, and culinary adventures that beckon.
FACILITIES & SERVICES →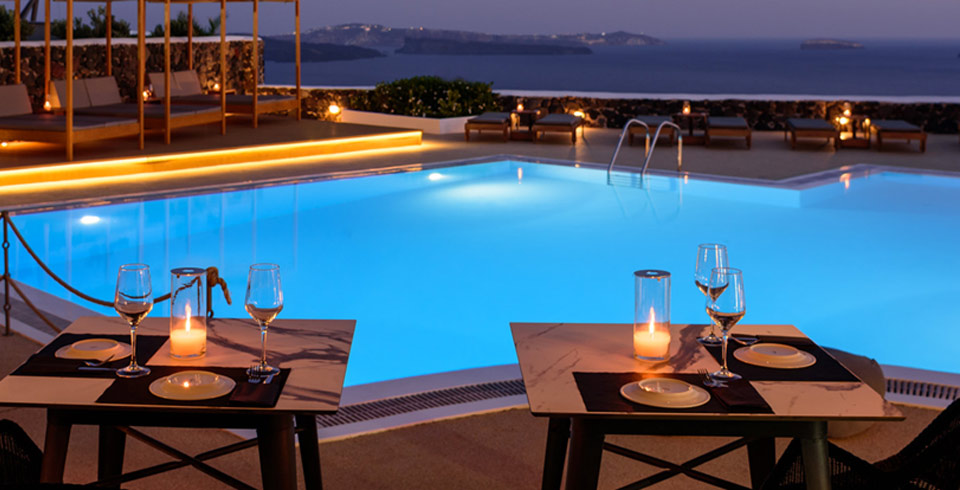 LOCATION
OIA'S PANORAMIC HEART
Nestled on the Oia's cliffs, Strogili unfurls the Cyclades' spellbinding allure, showcasing sweeping views of the Aegean's expanse, Santorini's volcanic wonders, and the distinct charm of Oia village.
LEARN MORE →